Services
Contact me for a free 1 hour home organization consultation!
Baby and nesting: nursery, playroom, feeding, and more
Kitchen: pantry and drawer organization, closet improvements
Wine and hobby - and other little joys in your life
Garage and storage
Spring cleaning, weekly tidying, monthly tidying
Moving prep
---
Portfolio
Kids and Baby: organizing everything from Nursery to Playroom!
As a mom myself, I know how much easier things go when the thing you need is only am arm's reach away. I've helped clients organize a busy, baby-friendly home that's fun to be in and easy to keep decluttered.
Nursery
Kitchen
Changing Station
Mud Room
Feeding
Playroom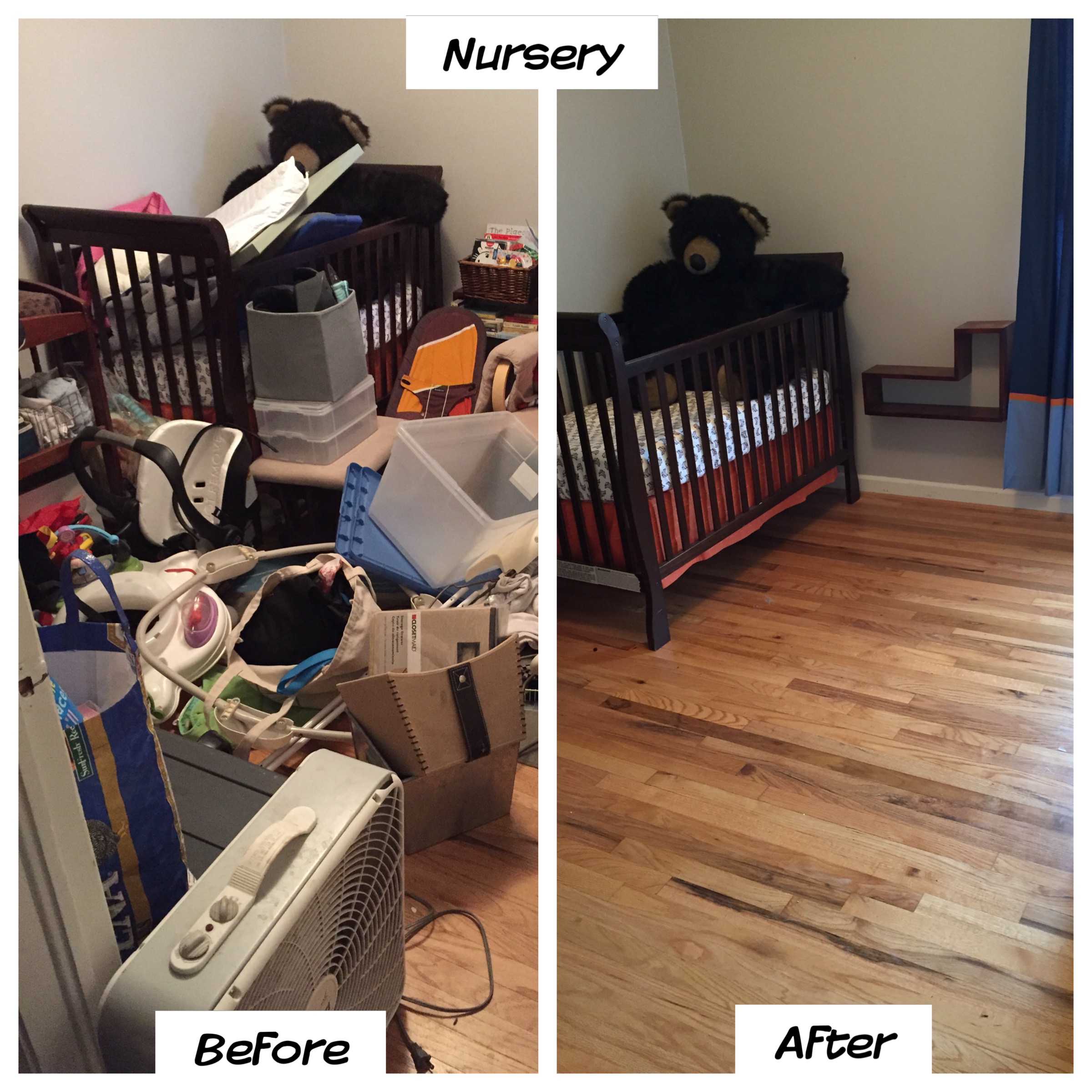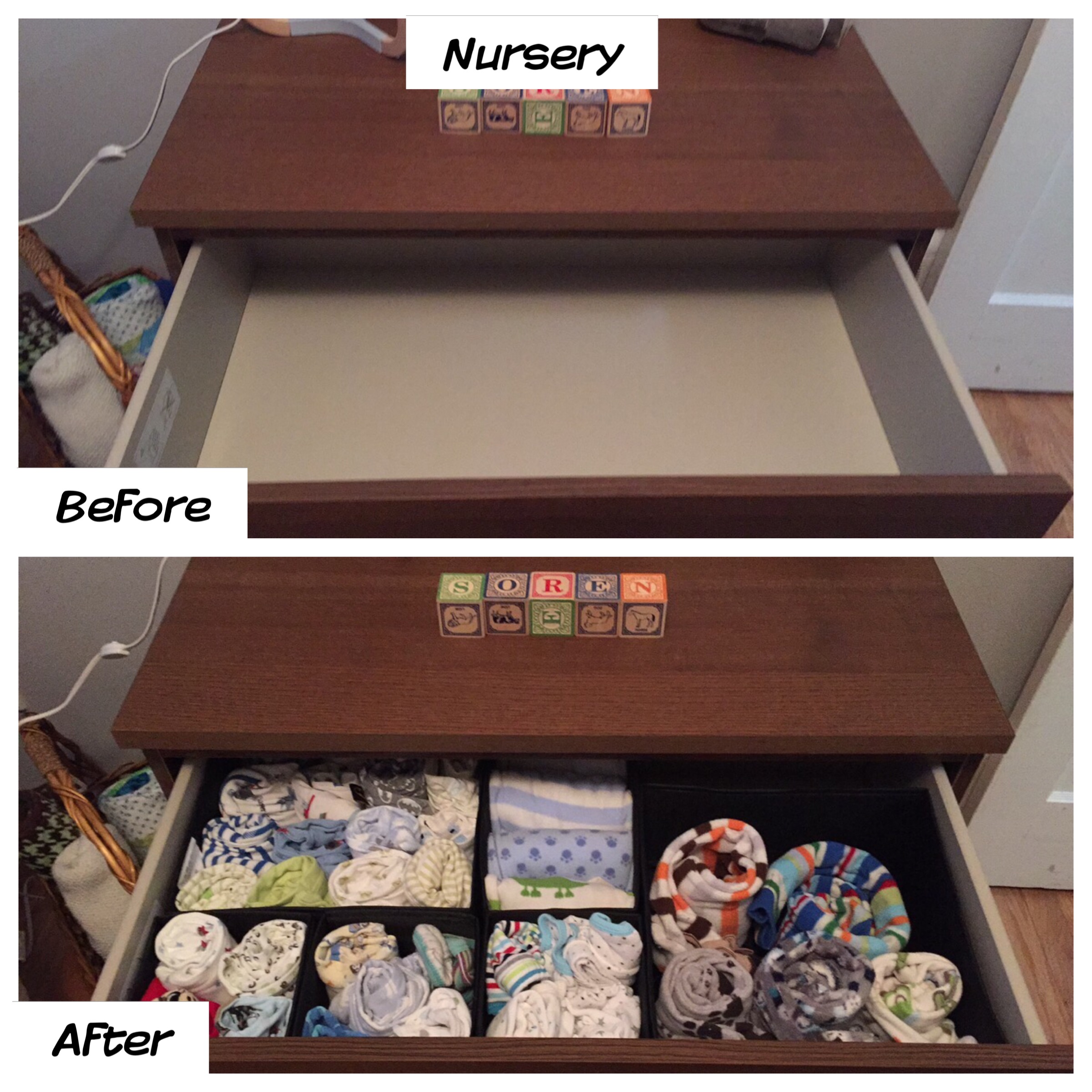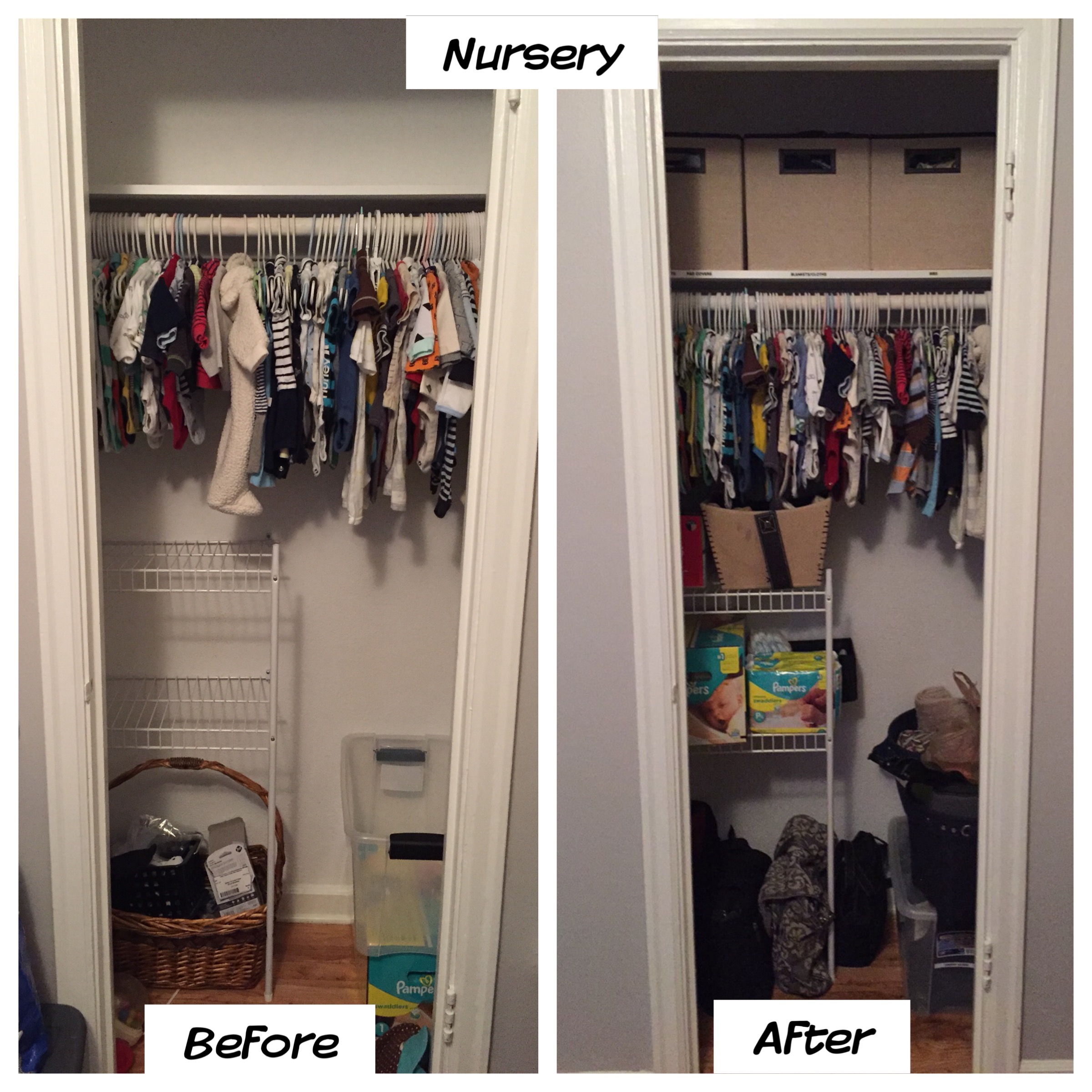 This little girl wanted a pretty room to display her ponies, legos and cool collection of rock music. I organized her books in her new reading nook area and provided suggestions on how best to store her stuffed animals when they weren't snuggling with her on her bed.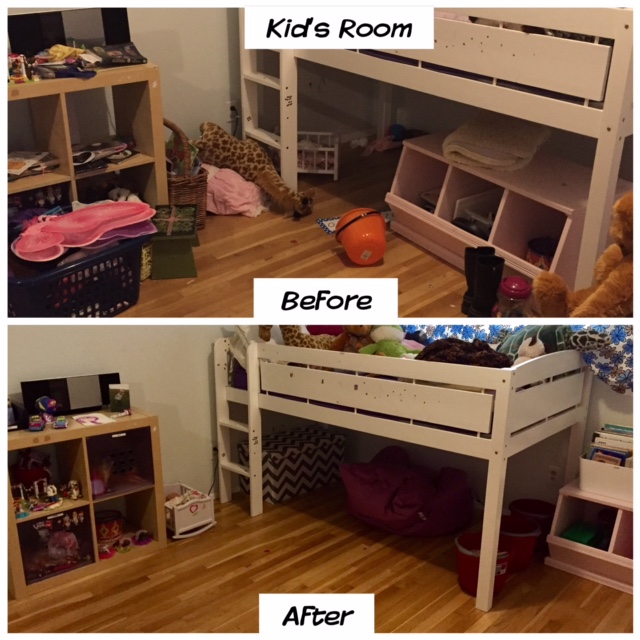 ---
Closets
Literal or metaphorical, getting skeletons out of the closet is one of my specialities!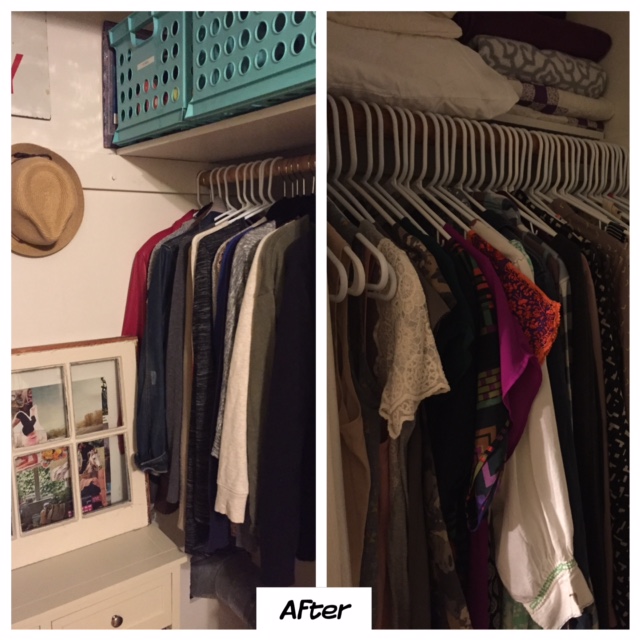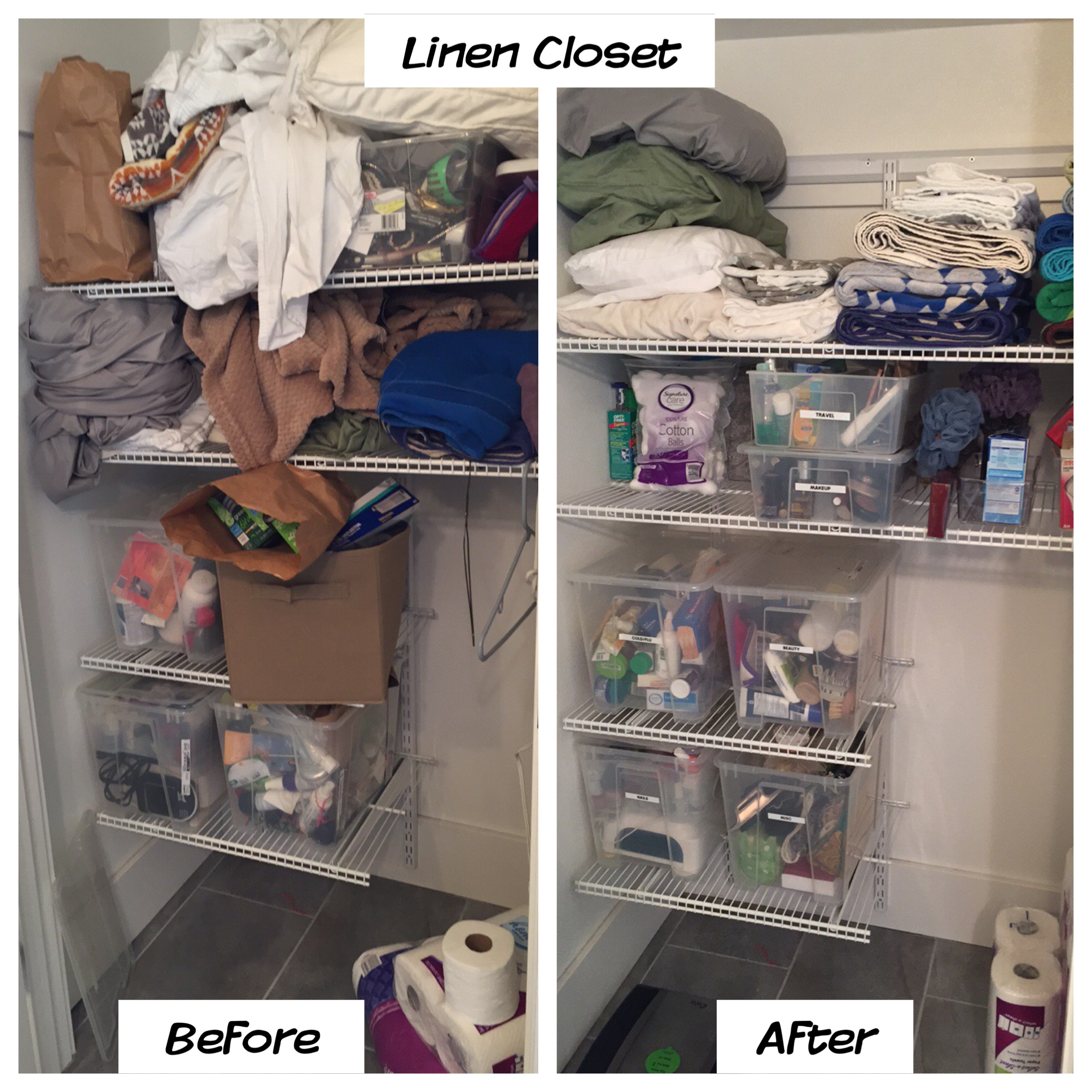 ---
Home office
These two clients share a home office and needed to consolidate their memorabilia, textbooks, sales trainings and books into a cohesive flow. There's now enough shelf space to show off their awards and achievements!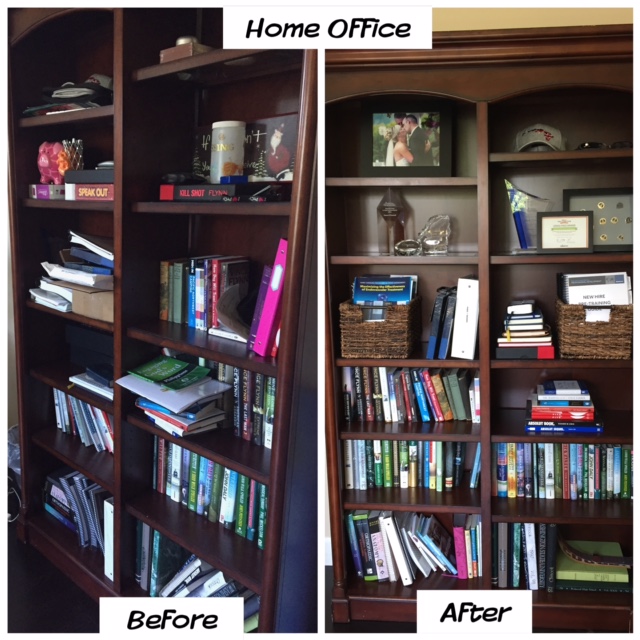 This client needed a de-cluttered office space for work and crafts with designated areas for stationary, training workbooks, giveaways, journals and awards. I consolidated and categorized items so everything now has its own place.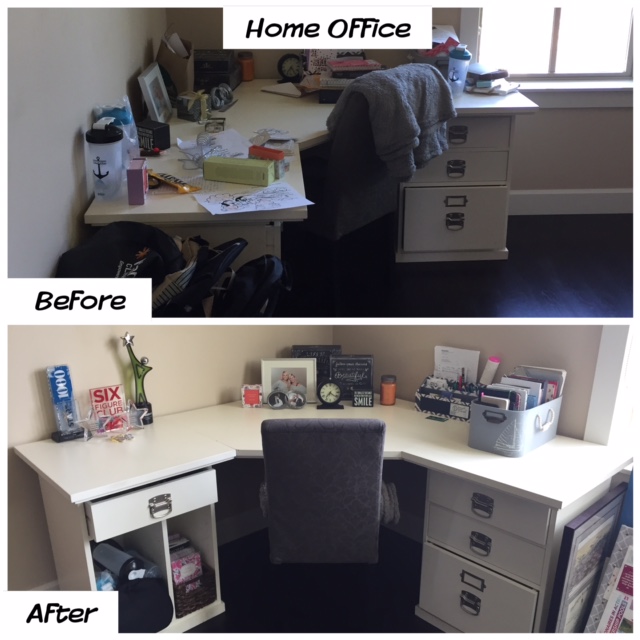 ---
Kitchen: Pantry, Drawers, and Cupboards
It's so much easier to enjoy the time you spend in your kitchen when it's organized! Food is such a joy, it's even better when prep is quick and easy.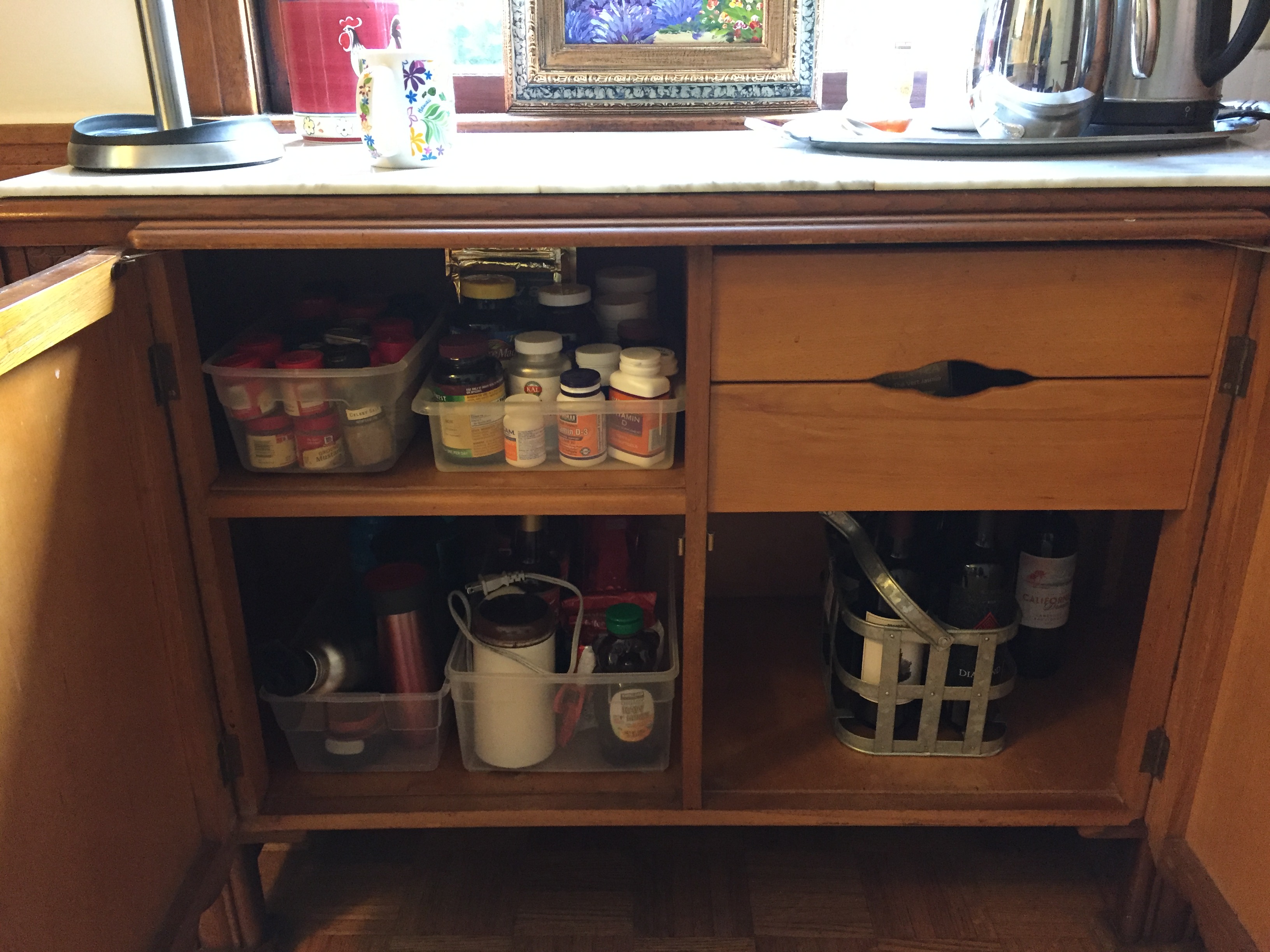 ---
Wine and Hobby Storage
Whether you like to sew, read, enjoy a glass of wine, or any combination of the three, I can help you organize your tools, treats, and library.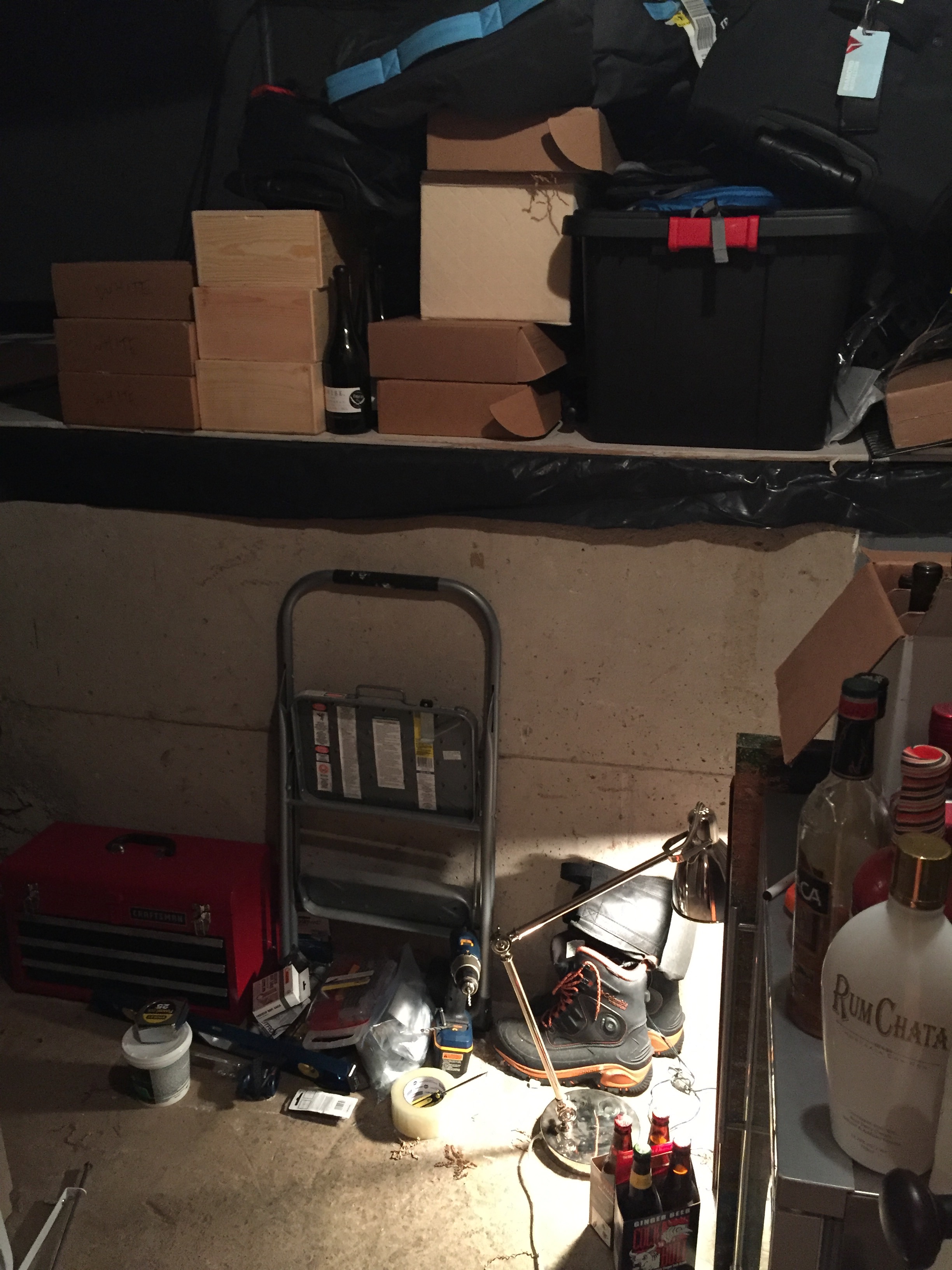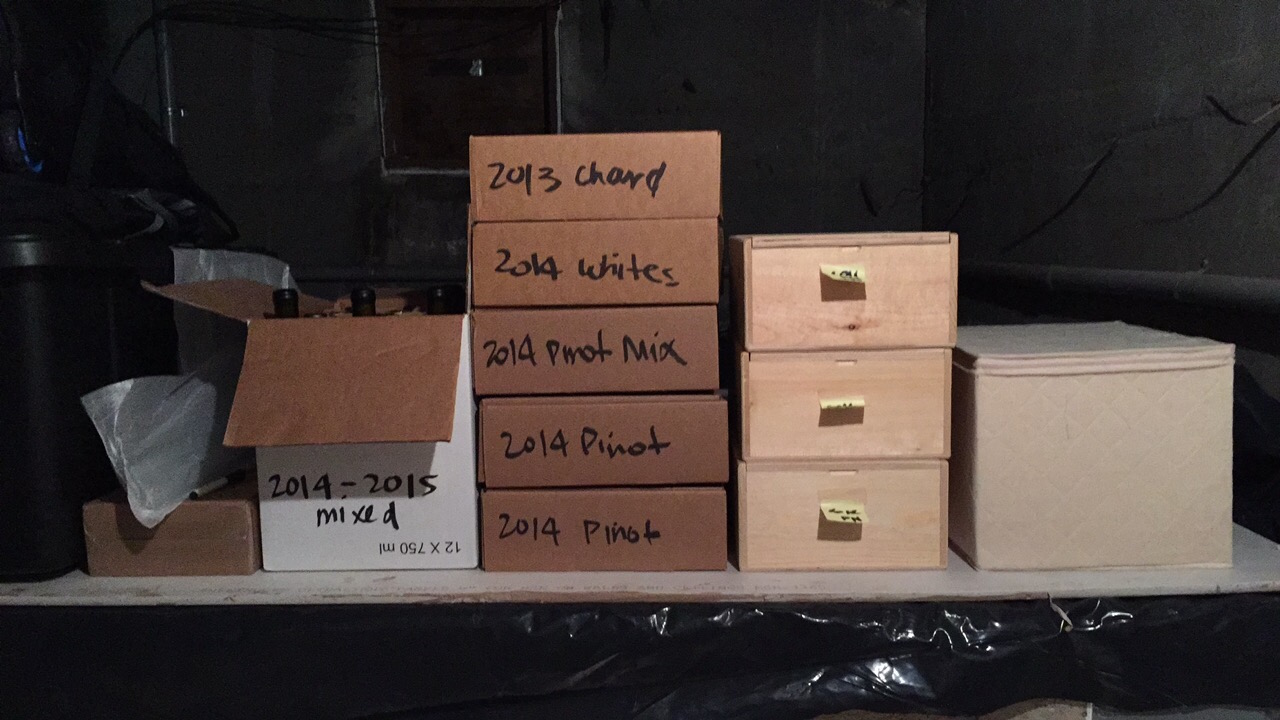 ---
Spring Cleaning (Garage)
We've all been there: every spring, we haul out the old boxes from the garage and swear this year will be different and we'll really get it done... and yet...! I can help you make it different this year.
---
Moving prep
I can help streamline the moving process by organizing household goods - making it easier for you to settle in post-move!